Horseshoe
Ease to build for now and future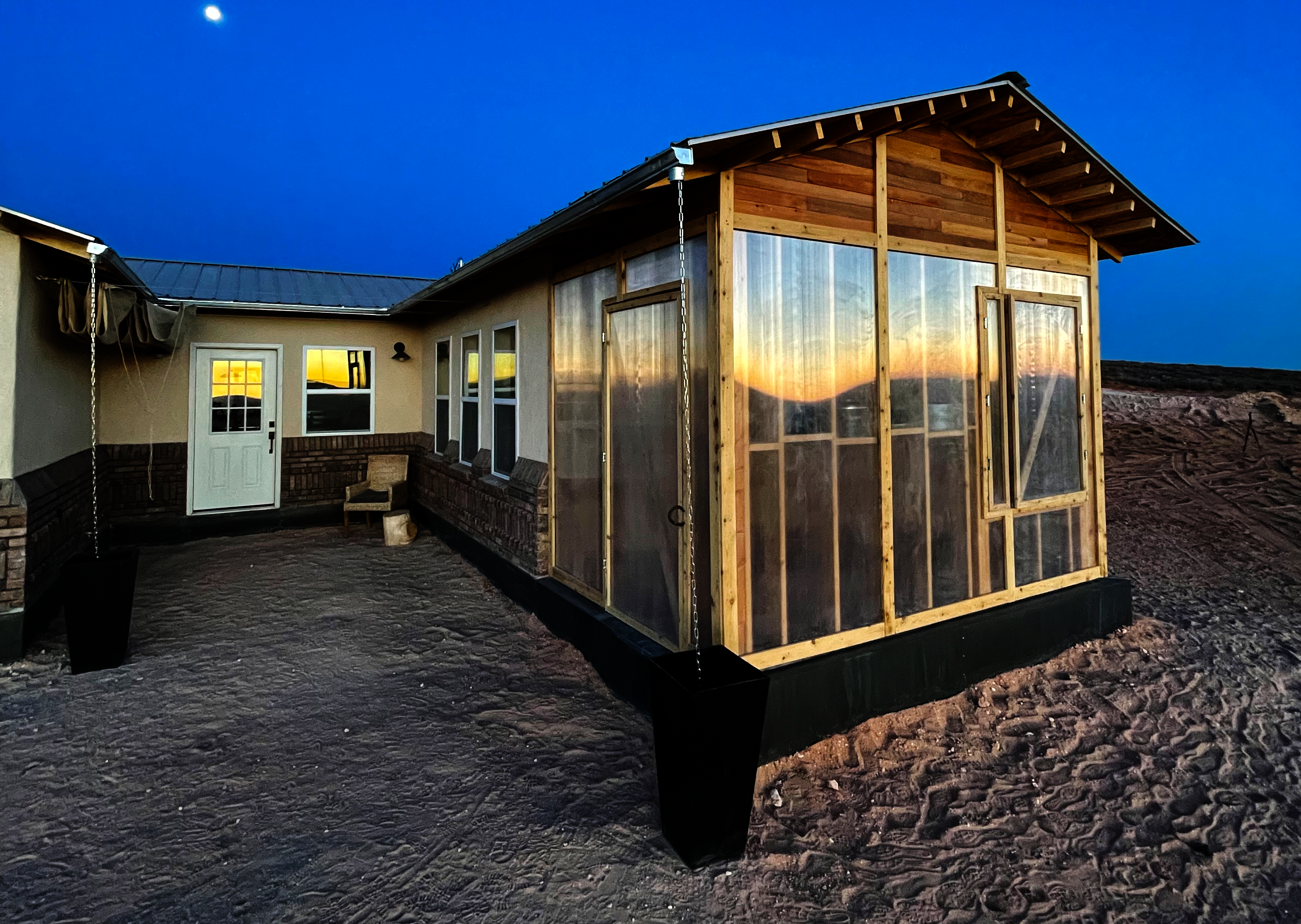 We focused on creating a simple framing method and roof structure. We utilized a square module (12'x12') that can be scaled up by adding as many modules as needed. Also, Most of our construction sites are in the middle of nowhere, which can only be accessed by unmaintained dirt roads. We can not use large premixed concrete or heavy-duty machines. As part of our concept of sweat equity, we consider the ease of construction and aim to complete without heavy-duty machines or large deliveries.
DBU@Bluff respects and is inspired by native and local connections to the natural environment. Observe the surrounding nature and culture in the four corner areas. Especially, the students explore the possibility of local material which is "Earth". The local material is the culture and history of the land itself, and by using it, you can show the pride of the land.
DBU@Bluff focuses on eco-friendly and affordable homes through local soil materials, recycled materials, fewer maintenance materials, and available materials. Especially, the Horseshoe project focuses on rainwater collection, not the high ceiling, outdoor gathering, and shade to reduce energy carried in. And we focus on the greenhouse as thermal storage and as a space to grow food and plants year-round.
Size

864 sq. ft.

Location

Dinétah, Navajo Nation

Year of competion

2021

University of Utah Students

Anna Karczewsa, Chad Meissner, Hannah Richland, Isabelle Ghabash, Jimmie Gray, Lila Santos.

Volunteers

Aiden Healy, Ikue Sawa.

Student advocate

Molly Schmidt, Adrienne Caesar.